Do You Know Your Food Labelling Legislation?
Food products are almost universally subject strict rules and regulations, covering everything from the food itself to the packaging it comes in.
The risks associated with not knowing your food industry labelling regulations are high, with the average recall in the food industry coming in at a stinging £312,000 in product costs alone.
The trick then, is to know the law. With that in mind, how well do you know your food industry labelling regulations? We take a look at regulations in the UK and our largest neighbour, the EU, and how they've shifted in the wake of Brexit.
Food law at home (UK)
Most food products for sale in the UK are subject to a stringent set of labelling regulations, dictating what you must include on your product's label in order to meet legal requirements and to keep consumers safe.
In order to sell food and other edible products in the UK, your label needs to be all of the following:
Clear and easy to read
Permanent, and not designed to be removed in the use of the product
Easy to understand and digest
Easily visible
Not misleading in any way
Additionally, there are a number of things that you must show on your label:
The name of the food
'Best Before' and 'Use By' dates
Any necessary warnings (allergens, adverse effects etc.)
Net quantity information (which must be close enough to the product name that you can see all of the information at the same time)
List of ingredients
Country or place of origin
Lot number or use by date
Any special storage conditions
Instructions for cooking, if needed
Consumers in the UK are increasingly looking beyond the mandatory assurances on food labelling, to more voluntary marks of quality, environment and health benefits.
Besides making steps to introduce vegan and other environmentally conscious products into your range, there are a number of schemes you may be able to participate in: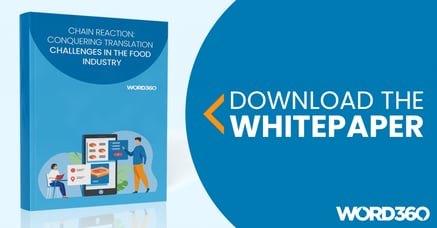 The Red Tractor scheme has varying levels of participation, each demonstrating differing commitments to both animal welfare and our environment. Participants can assure their customers that their products are produced with concern for the animals they're derived from, as well as being fully traceable.
The Red Tractor scheme is already in use by some of the UK's biggest food industry names, including Tesco, KFC, Harvester, and Toby Carvery.
British Lion Eggs –
Again, this is a customer assurance of animal welfare, traceability, and quality, only this time specifically concerning eggs.
The British Lion scheme is the UK's most successful food safety programme, and means all hens, eggs, and even feed are fully traceable. The controls on welfare and vaccination are now so successful that eggs carrying the mark can be eaten raw, if you fancied.
Food Law in Europe
If you're planning to sell food in the EU, you'll be met with a similar series of regulations to the UK, as the regulations used in Britain are drawn from rules put into place during our membership of the Bloc.
On food labels in the EU, it is mandatory to indicate:
The name of the food
The list of ingredients
Any ingredient or processing aid derived from a product causing allergies or intolerances used in the manufacture or preparation of a food and still present in the finished product, even if in an altered form
The quantity of certain ingredients and/or categories of ingredients
The net quantity of the food
The date of minimum durability or 'use by date'
Any special storage conditions and/or the conditions of use
The name or business name and address of the Food Business Operator (FBO)
The country of origin or place of provenance
Instructions for use where needed
With respect to beverages containing more than 1.2% by volume of alcohol, the actual alcoholic strength by volume
A nutrition declaration
The Brexit effect
Following our departure from the EU at the end of 2020, there are a number of key changes that you need to be aware of when importing or exporting food products to and from the UK.
Food Business Operator (FBO) –
Post-Brexit, businesses selling food products into the EU now require an EU-based FBO. This person or business can be your EU branch if you already have one, but they will be responsible in law for making sure that your products meet EU legislation.
This will pose an issue if you've not already updated your FBO, as a third-party importer of your products to the EU will now bear legal responsibility for your products: a risk they may well be unwilling to accept.
EU Emblem –
On products to be sold into the UK, you can no longer use the EU emblem as a place of origin. Your product must now list the individual country it was produced in if it originates from outside the UK, even if it was made in the EU.
For example, a product made in France must now say 'Made in France', not simply 'Made in the EU'.
Reference Codes for Animal Product Markings –
As of January 2021, Products of Animal Origin (POAO) that are produced in the UK can no longer use EU reference codes as they have done previously.
They must now use codes preceded by either 'United Kingdom', 'GB', or 'UK'.

Geographical Indicators –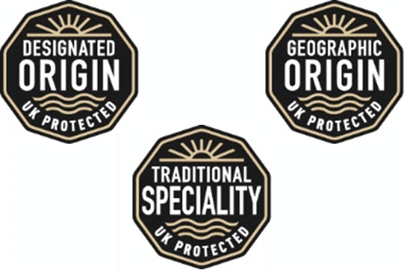 Fortunately, the Brexit deal agreed with the EU recognises all existing Geographical Indicators (GIs).
This means protected products produced in the UK to be sold in the EU can continue to use the EU GIs. However, protected products to be sold in the UK need to use the new UK alternatives.
You can find out more about the food industry, current trends, and how to take your products global with our free eBook: Chain reaction: Conquering translation challenges in the Food Industry.