We specialise in providing accurate and reliable transcriptions of audio and video files in multiple languages.
Multilingual transcription combines audio transcription and translation, when audio is in one language but a written record is required in a different or multiple languages.

Our transcription process is simple and hassle-free. All you need to do is upload your audio or video files to our secure online platform, and our team of professional transcribers will get to work. We use the latest transcription technology and software to ensure accuracy and efficiency, and our transcribers are experts in their respective languages and dialects.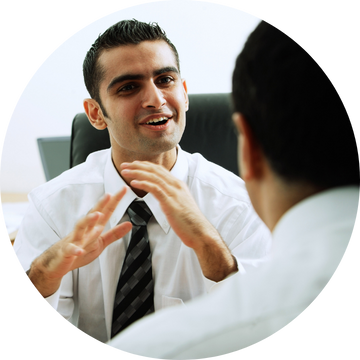 Who is it for?
Transcription services can be used for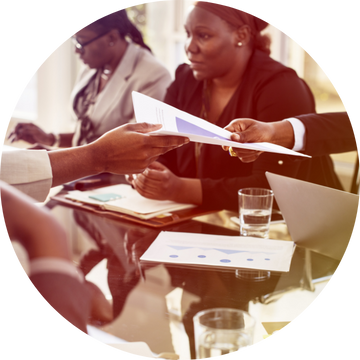 We also offer a variety of turnaround options to fit your specific needs, whether you need your transcripts back within 24 hours or a few days.
We understand the importance of confidentiality and security when it comes to your audio and video files. That's why we take extra precautions to ensure that your files are kept safe and secure throughout the transcription process.
Our multilingual transcription service is perfect for businesses, public services, researchers, academics, and individuals who need accurate and reliable transcriptions in multiple languages. With our expertise and commitment to quality, you can trust that your transcripts will be delivered on time and to your exact specifications.
Learn more

Award Winning
Fantastic customer service with 99.9% fulfilment, we're working on the 0.1%

Access sector specialists
Choose the right interpreter for you - every specialism from lip speaking to deaf relay

Best-in-class BSL interpreters
Our interpreters are the best in the business - NRCPD and/or ASLI registered

Security as standard
We're ISO:9001 Quality & ISO:27001 Security accredited
Here's how your translation works
Just send us the file you need translating, we'll review and come back to you with a competitive quote and lead time in hours. If you're happy to go ahead your translation will follow this process.



3
Formatting & design services


How inclusive are you?
Find out your inclusivty maturity score! Get instant results across 5 categories and a personalised 13 page report sent straight to your email.

Reveal your score against your industry
No obligation FREE evaluation of needs