75% of consumers prefer to buy in their own language, which is why it's so important for growth.
Our expert translators understand the nuances of different global markets and can translate and localise your website or App content to help you enter new markets, attract new customers and boost sales.
How we can help
Our experienced team works with complex, and simple, multi-language global websites to ensure your customers get the same experience across any sector, region, market, or language.
Website
We will translate and localise your website and e-commerce content into as many languages as you need to help you build your brand, reach your target audience and boost sales
App
We can localise your app and its app store listing to appeal to different geographic target markets which is key if you want to take your mobile app or game global.
SEO & Ads
We can support you in localising your SEO efforts and Adwords campaigns to build successful marketing campaigns to reach your target audience, increase website traffic, and drive sales.
1.
Check that your website platform is up to the job of hosting multiple languages.
2.
Identify the languages you'd like to translate into and our translation team will assemble.

3.
Decide on the content you would like to translate. This may include any web pages, graphics, meta descriptions, and page titles. Estimate how many words you need.
4.
Identify any terminology that you may want our team to look out for. We can create a glossary of terms to keep your project as accurate and consistent as possible.
5.
Prepare your content and export it in one of our recognised file formats. Decide if you'd like your project delivered in chunks to hit milestones, or if you'd prefer it delivered on a specific date.
6.
Decide on the service level your project requires. Would you like translation and localisation only? Our team can also help with providing an in-context review across wording and imagery.
Excited to learn more? Why not get in touch to see how you can save time and increase financial efficiency.

Translation by sector expert native linguists

Maintain your brand tone of voice

Localisation for the market, language & culture
Over 350 languages and dialects catered for – and we're not stopping there

We translate fast – but accuracy is still number one

75% of consumers prefer to do business in their own language

We understand the unique needs for web and app translation

We research and localise your SEO and Adwords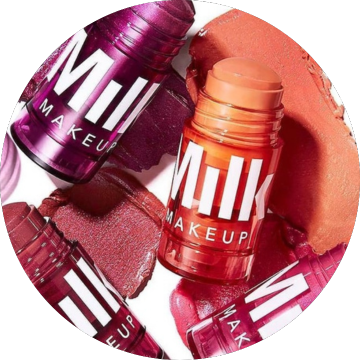 See how our translation skills help the cosmetics industry to grow:
As a domestically successful and growing makeup brand, Milk Makeup wanted to expand its presence to global markets.
By using our expert translation and localisation services as well as our audio-visual capabilities, Milk Makeup has been able to enter 13 new markets with their brand, compliance and budgetary constraints in mind.
Read more
Frequently asked questions
How much does a translation cost?
Prices vary based on the length, sector, difficulty, and format of the text you need to translate. Our prices start from around £0.06 per source word ($0.08). As every project is different, we will build a quote that is designed for your needs ensuring you pay for the quality, speed and accuracy you need for your translation.
Do I need to submit a document in order to receive a translation quote?
Yes. Once you submit your document, we will work quickly to review the length and complexity of the content and provide you with an accurate quote and lead time.
How can I get a quote for a translation?
We understand that it can be confusing when trying to get a quote for a translation with all the different options and choices available. So we have broken down your options so that you can decide which buying solution is right for you. You can choose from:
Off the Shelf: We have created bespoke packages designed with all the services you need for a perfect translation at a reasonable price

Get a Quote: Know what you need? Simply upload your files or number of words and our system will provide you with an accurate quote within seconds. You can further customise your requirements such as expedited delivery or additional design work

.
What is the difference between interpretation and translation?
The fundamental difference between interpreting and translation is that interpreting relates to the spoken word delivered either in person (face-to-face), over the phone or through a video conference. By contrast, translation relates to written content such as documents other hard copy information.
Is there a minimum order size?
There is no minimum order size. However, if you order a translation of fewer than 100 words, we will apply a minimum £20 fee to cover our production and administration costs. This means, translating 1 to 99 words will cost you the same as if you were having 100 words translated.